Cao bang trekking tours
sparsely populated frontier region of North Vietnam. This mountainous expanse sits on the northeast border with China and is home to many ethnic minority communities.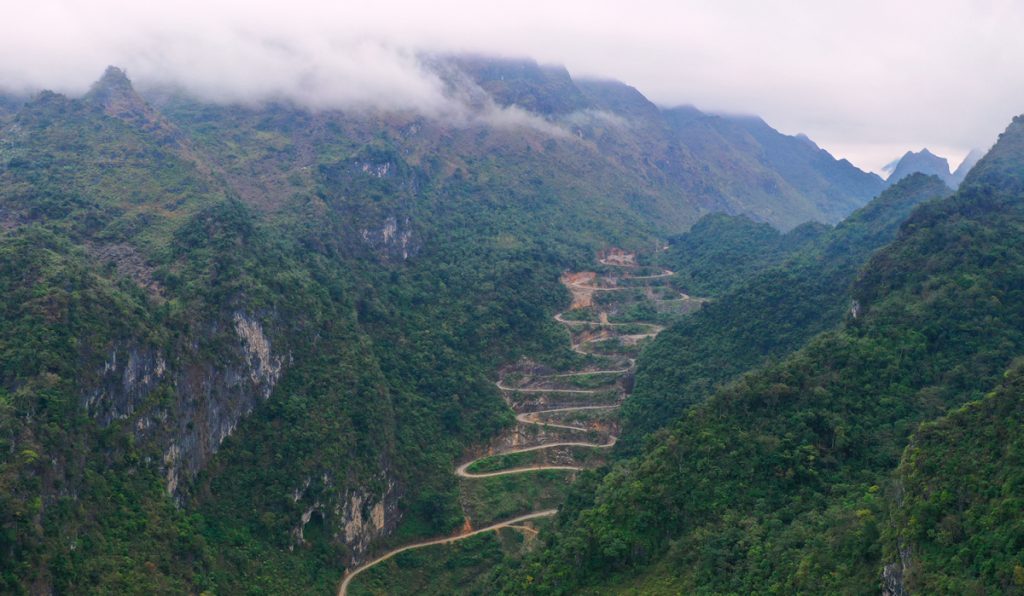 Although the Ban Gioc waterfalls have become a popular attraction, this region is often overlooked by tourists which has meant its unique beauty and culture has been well preserved. The landscape here is typified by jagged mountains carpeted in thick vegetation, sporadic rice paddies and thin winding roads. Typically the Vietnamese populations tended to avoid mountainous regions in favour of the better farmland in low-lying, flat areas. This meant that these remote and hilly areas were inhabited mainly by the ethnic minority communities and this is still largely the case in Cao Bang. The main groups living in the region are the Nung, Dao, Tay and H'mong. In April, 2018, the stunning natural beauty of the region was recognized when UNESCO made the decision to include Cao Bang in their Global Geoparks Network, making it Vietnam's second entry on the list.
If you have four days to spare, then it's worth going to Cao Bang for one of the finest hill tribe treks in Vietnam.
Here you'll also get to see Vietnam's largest waterfall, the Ban Gioc Waterfall. It is one of the most majestic cascades you'll ever see in Southeast Asia.
The hike will continue past several tribal villages of the Red Dao, Nung, Hmong, and Tay people.
You'll reach Pac Bo village, where you'll find Coc Bo Cave, which is famous for its involvement in the revolutionary efforts led by Ho Chi Minh in 1941.
You'll also get views of Ba Be National Park, where you'll find lakes and ponds to swim in and more caves to explore.
This eponymous provincial capital isn't unpleasant; the climate is mild, and winter days can bring a chilly welcome relief from the heat when a thick fog clings to the banks of the Bang Giang River. But you'll most likely use the city as a base to explore rural Cao Bang province, one of the most beautiful regions in Vietnam.
Top attractions in Cao Bang by Lonely Planet guide book
---
Tours suggestion for Cao Bang