About trekking Vietnam Order Tramadol Australia Why Marco Polo is Your First Choice for Adventure
Marco Polo  Adventure with trekking, cycling and cooking class tours and  cultural journey was founder by Joe Nguyen (local Vietnamese) . After more than 10 years' experience in the tour business working, challenge passing but thoughtful characteristic, knowledge of Vietnam, Joe was open Marco Polo Adventure since 2002  tries his best to give pleasure to the tourists . No one knows the remote villages and dirt trails of Northern Vietnam or the hidden single track  better than Joe, a true pioneer of adventure in Vietnam.
https://www.grupoalliance.com/2023/09/20/24xhhi1ab Our network:
https://prepnsell.com/blog/2023/09/20/yuutp0nu www.marcopoloasia.com, are Customization is the backbone of our business. Whether catering for small groups of  special interest as https://www.foroacce.com/7als9yxqo76 cooking class, yoga, spa ,photographers, war veterans .
Ordering Tramadol From India www.bikingvietnam.com. Special website for mountain bike, road cycling, solo touring.
www.trekkingvietnam.net  website for trekking tours
https://www.ibericadron.com/9cxk4q6 Why booking adventure tours with us .
+ Our company is local  in Vietnam , we know well about Vietnam and that  give us unrivalled access to historical sites, cultural events , thereby allowing us to design trips that are highly specialized and creative.
+ As we are small company and working in internet that why you receive competitive rates as we can pass savings onto our clients – without any sacrifice in quality. Indeed, quality control is one of our key strengths. We perform regular checks on personnel, accommodations and transportation via on-site inspections and customer feedback questionnaires. we work hard to ensure consistent quality, we pride ourselves on our responsiveness, answering all enquiries or requests within 24 hours of receipt.
https://calvosealing.com/wr4a05jcmoj How can you trust us ?
 + please contact us , we give you phone number of people who traveling with us
+ thoughtfully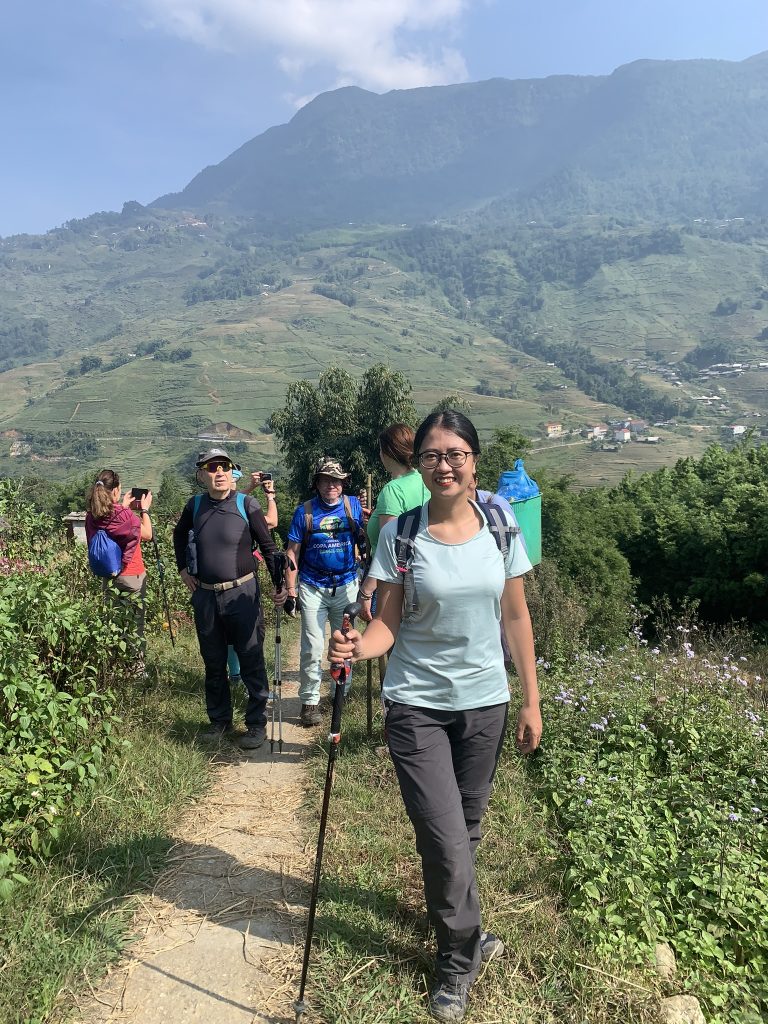 I design all of own itineraries, carefully and hard work for each new route. I constantly review my tours to ensure that we offer the best of my experience for cycle. My cycling tour is one of very few cycle tour in Vietnam. If you search in the Internet you will see my itineraries, store, photos appear on some other Vietnamese websites.
I have been working with some oversea cycling tour in USA, Australia, Europe… But I don�t agreement for Vietnamese travel agent resell my itineraries and bike component, cloth, accessories, bike part, bike hire… That mean they stolen my photos and information. Imitate and steal ideal are a part of life in Vietnam but please be careful with this.
Thank
Joe
Dear Joe
Thank you for another great trip. We really enjoyed our mountain biking trip at Chinese New Year – another great tour!
We have just looked at your website and found a few photos of us. This made us smile a lot. I have attached a few of our photos from our first trip that you can use if you want.
We are interested in doing another trip later this year. We would like to do a much longer trip. If possible, we would like to cycle from Hanoi to Ho Chi Minh (or the other way!). Is this an interesting trip? Hung (I'm sorry I don't know if that's the correct spelling of our guide's name!) said October was the best time of year. Could you please confirm the best time of year. Please could you also give an estimate of how long you think this trip would take and how much it would cost?
Many thanks
Tom
Dear Joe,
thank you for arranging our trip to Northern Vietnam. Our guide Dan was outstanding and we all had a good time.
If you need references for your future clients, you can use my name.
With best regards,
Robert Bruha