Tai Nang – Phan Dung, South Kang Ho Tao and Fansipan are beautiful but dangerous trekking trails, only for those who have skill and health to explore.
Lung offerings: 2,913 m high with white clouds all year round, Lung Cung mountain is named after one of the most dangerous mountains in Nam Co commune, Mu Cang Chai district, Yen Bai province.
But trekking in danger in Vietnam 2
To get here, visitors can climb from 3 different directions (from Thua Chua Chai, Lung Cung or Tu San). Before reaching the place of harmony between heaven and earth, enjoy the majestic beauty of nature, you will have to spend about 2 days crossing hardships full of pristine forest, up and down the rocky mountains.
Tà Nang – Phan Dung: With over 50 km in length, Tà Nang – Phan Dzung passes through 3 provinces of Lam Dong, Ninh Thuan and Binh Thuan and is named the best trekking forest road in Vietnam. However, this is a very difficult to conquer and especially dangerous in the rainy season because of the hilly terrain. Picture: Nguyen Truong Giang.
In 2017, a woman killed by the river was washed away by the stream while conquering Ta Nang – Phan Dung. Recently, a young man was missing when he was in the same group of 7 people trekking on this road. Later, the group organized a search for a companion but no results.
Duck Rocks: Named as the most beautiful rattan hunting spot in Lao Cai, Laotian Mountain is a trekking spot discovered by professional hunters. Here, the climb is not too complicated, just near the top of the slope.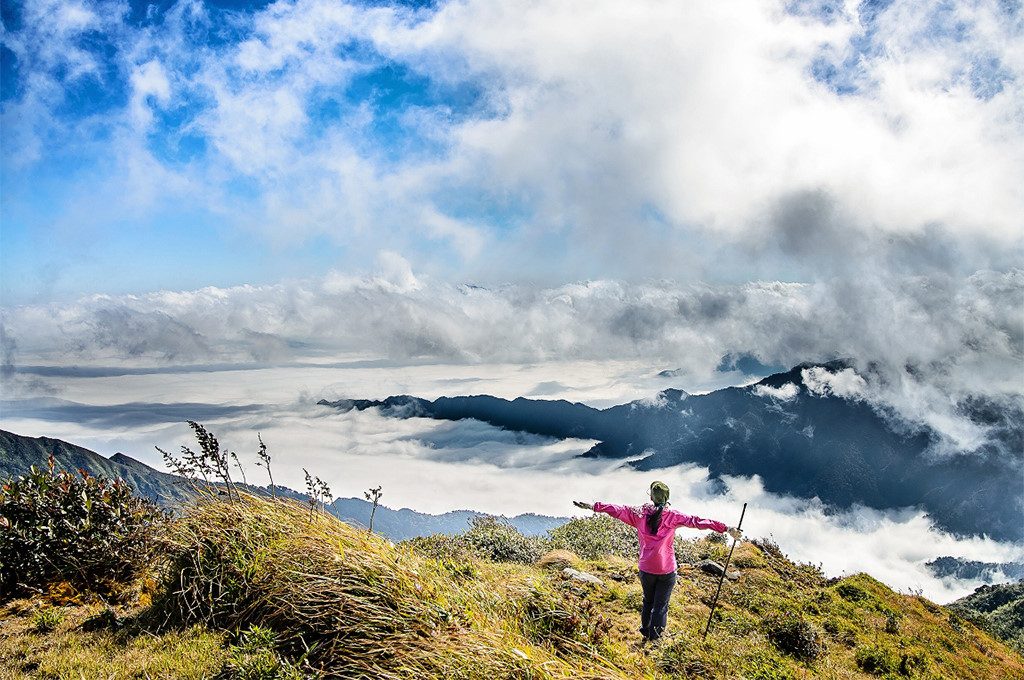 However, visitors will be very hard to pass through the path with many shrubs, strong winds, intense sunshine and rare water. Besides, although the trail has many turns. As a result, visitors need to hire indigenous people to guide them to avoid getting lost in the forest.