Ninh Binh tour, walking and sampan boat excursion
A trip to Vietnam won't be completed without a visit to Ninh Binh, Halong Bay on land, only 2.5 hours drive south of Hanoi. It is a place of rich history with a former capital of Vietnam, Hoa Lu; fascinating cultural heritage site with Trang An, lots of beautiful scenery of karst mountains: Tam Coc, Van Long nature reserve, Thung Nham bird garden; a unique primitive forest of Cuc Phuong national park and well-known religious sites of Bich Dong and Bai Dinh pagoda.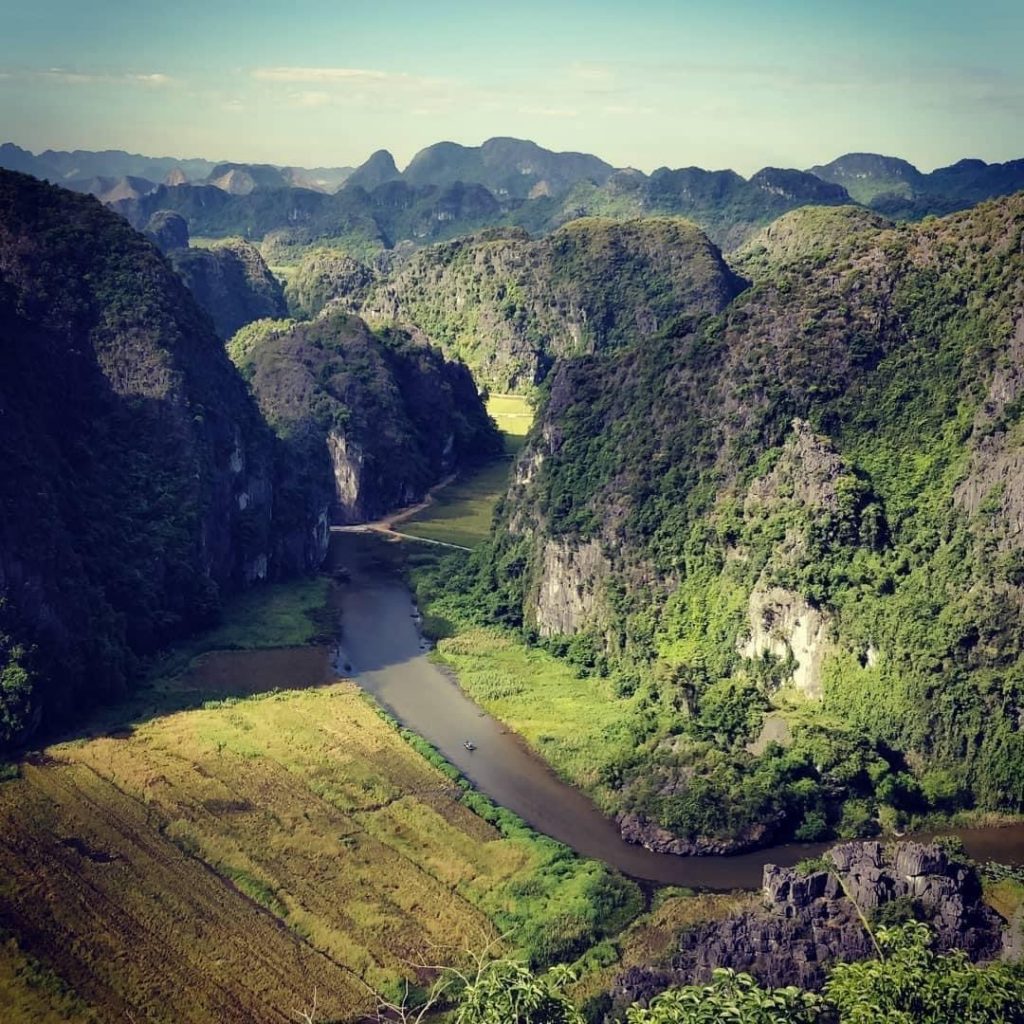 Spending 2 days Ninh Binh is the right choice which allows you to have enough time to visit top attractions in Ninh Binh. Let see Ninh Binh itinerary 2days from Hanoi

Day 1 in Ninh Binh : Cuc Phuong national park and Van Long nature reserve
Hit the road for 120 minutes drive to the main gate of Cuc Phuong national park. Buy the ticket, walk to the nearby Endanger Primate Center and Turtle Conservation centre
Note : Those places will be closed at 11 am. That's why I suggest you to visit first
Entrance fee: 60k for the national park and 40k for those two centres
You will get a1-hour guided tour with a local guide provided by the national park to see those two centres
Next, drive 20 minutes to reach the cave of Prehistoric man (Dong Nguoi Xua). Hike 200 steps to reach the entrance and spend an hour to explore the cave.
Tip : Get a torch around 10k from the vendor who selling the stuff right outside the parking lot.
Drive back to Van Long nature reserve. Take a boat ride to explore the caves, see the monkey and enjoy bird watching
Tip : Take the 4.30 pm boat ride and don't forget to ask the boat rowers to take you to see the birds and offer to tip after that.
Stay overnight in a hotel near the pier with a great location and affordable room rate which is about 20 bucks. If money matter isn't an issue then staying in Emerada Resort nearby is a perfect choice to unwind after a long day.
Day 2 in Ninh Binh : Bai Dinh Pagoda, Hoa Lu ancient capital and Boat ride in Trang An
Clear the bill and check out in the morning.
The second day starts with short drive to Bai Dinh pagoda. Take an electric car ride for 15 minutes from the parking lot to the entrance gate of the pagoda. A ride costs about 60k per person and you are sharing with a few others. Spend 2 hours to explore the pagodas by hiking along with the steps and the view from the top pagoda is amazing because you see the whole complex.
Next, take half an hour drive to discover Hoa Lu, the former ancient capital of Vietnam dated back since 10th century. Check out two kings temples of Dinh Tien Hoang and Le Dai Hanh. Expect to pay 20k for the entrance fee.
On the way to Trang An, having lunch in Truong An restaurant which is near the T-Junction with a bridge. Feast on Ninh Binh cuisines with goat meat and Burned rice topped with pork floss
After lunch, getting to Tuyet Tinh Coc for short hiking and capture awesome panoramic photos of mountains and lakes which is a romantic place for couples. Entrance fee per person is 20k
Then head to Trang An, the UNESCO heritage site for 2.5 hours boat ride to explore the stunning view of karst mountains, caves, temples and more. There are 3 routes to choose from. In my opinion, route 3 is the best so far because you are riding the boat through the longest cave in the Trang An area. Entrance is 250k per person.
Then driving back to Hanoi ( 2 hours )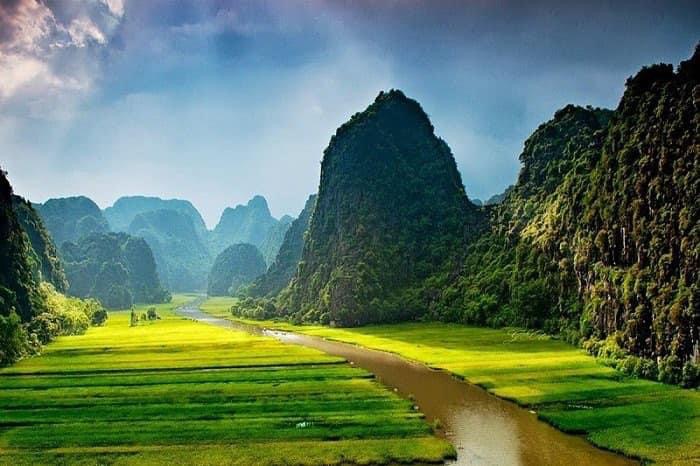 All accommodation described in the itinerary
Tour guide speaking English
All meals described in the itinerary (B = Breakfast, L = Lunch, D = Diner)
All transfers described in the itinerary