Marco Polo Asia provide Trekking in the high mountains when the weather is good, no matter how big but the rain or snow suddenly fall on the long trekking road can occur, the longer the road and the higher the higher the preparation. to have a successful trip as well.
The equipment needed for a long trekking trip can be bought or rented in Thamel, a popular and frequented tourist area located in Kathmandu. Price from cheap to expensive so the quality is not uniform, many types are produced in the country forging foreign labels so it is very bad luck when only spend one trekking time to spend a long time, many The genuine shop is located right on the way to the royal palace. In Vietnam there are many online shops, stores, markets for climbing people and the situation is similar to Kathmandu. If you have your own reasons to hire, at least have your own SHOES.
FOOTWEAR
Comfortable trekking shoes are the prerequisite for a successful trekking trip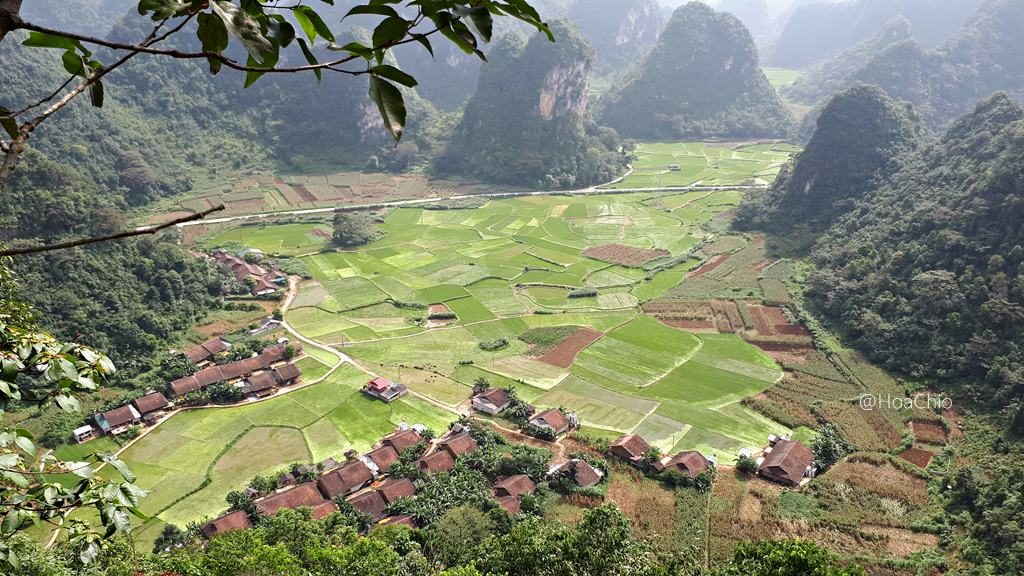 A comfortable pair of shoes is a prerequisite and it is a good idea to wear a pair of shoes at home in case it will hurt you during the trekking. Choosing a good pair of shoes should have waterproof, high-necked features to protect your ankles, allowing your feet to breathe and be large enough to allow you to use them in cooler areas. . The running shoes may be slightly lighter but will not be suitable for high snow.
A lightweight pair of thongs or flip flops will be ideal for comfortable breathing at the end of the day. If you go in the cold season, use a pair of socks.
Slim: Choose soft, good moisture absorption, fast dry to wear outside and need to change regularly. The inside is made of synthetic and thin synthetic socks. Should be about 4-6 pairs. A pair of warm wool or smart wool is also required to prevent cold weather and sleep.
CLOTHES
Himalayas mountain weather changes very quickly sometimes hot sun and there are times when it will be cold and windy so the more layers the clothes are easy to replace or wear is a good choice.
Layers for daytime use should be lightweight, fast-drying, pants with short pulls suitable for changing temperatures. If you choose short sleeves and can avoid the sun can buy more anti-UV rays. (2-3 sets)
Underwear: If you are a woman, it should be equipped with sports bra for easy operation.
Inner liner: Necessary when on high temperatures and especially during sleep. (1 set).
Warm coat: duck feathers, sweatshirts, synthetic sweater, wool trousers. It may be just 1 or 2 types of combination to keep warm (eg a coat of duck + 1 sweatshirt)
Windshield: This outer layer helps keep warm and helps keep you dry. Choose a shirt that is large enough to hold the inner layers and pants too. 1 set.
Hats: Choose the type of sun hat during the walk and warm wool hat / felt / wool at high altitude when it is cold.
Towels: There should be a multi-purpose towel to cover the face, sweat absorption during the trekking and warm woolen towels.
Glass: Ensure ultraviolet rays.
Gloves: Choose the type of wool glove that can remove the cap or thin type to take pictures for convenience. In high snow conditions, there should be waterproof gloves.
Swimwear: If there is a hot spring on the schedule.
SLEEPING BAG
Normally, during the trekking, the guesthouse will provide blankets but not warm enough if it is cold in the cold so it is necessary to have extra sleeping bags to keep the warmth and also to prevent the blankets in the guest house smelling inappropriate.
BACKPACK
Choose backpack type with back support, easy to put in and easy to expand as needed. Backpack has more space to pocket water and holes to let out water is a good choice. If you carry your backpack by yourself, it is advisable to carry your backpack and carry it light enough.
OTHER USES
Nylon bag: To split the furniture and help preserve the dry, remember to add the elastic band
Headband: Needed if the schedule is early in the morning
Water tank: There should be a water tank of about 1L, can choose the type of water faucet for drinking and a bottle of water when the high water will not be closed state. Can use water filters or water filters if you do not want to buy water from the motel.
Mountain climbing sticks: Some of you like climbing sticks, others are not used, climbing sticks will work if you cross the stream, climb a mountain, go to a snowy area or slope.
Snacks: Wear some kind of can provide extra energy in the process of trekking and dry food in case of boredom.
Personal hygiene: Sunscreen, Hand sanitizer, Bath lotion, Facial cleanser, Shampoo should be put into a small travel bottle for convenience. Please bring lip balm.
Passport, Cash, Photo 3×4, Insurance, Airfare. There should be a backup copy for family members in case of emergency.
Medication: Diamox, cold, Vitamin C