Trekking is a type of tourism that is very popular with young people today. The reason is not only at affordable cost but also in the beautiful, beautiful nature experiences. If you are planning on conquering, please note the following points.
The Secret of the Fifth Division – Things to know – Photo 1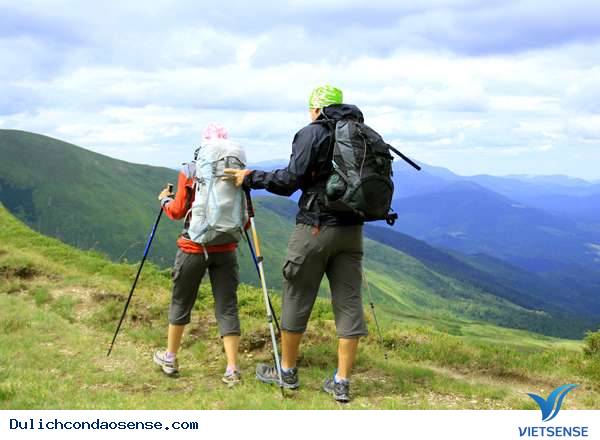 1 – Travel in the most beautiful season
Hiking or Trekking is a type of walking tour that explores the beauty of the area where the scene is like a butterfly scene, there is a "no 2". Many "trekkers" move to areas that are almost isolated from the outside world. In the world, there are some areas particularly attractive to the "trekker" such as the Himalayas in Asia, the Andes in South America. "Trekking" trips can last for a few days or a whole year, held in less-traveled areas, on any continent. In Vietnam, if you are interested in exploring, adventure, North West in every level in March will be a great destination, with a long journey across the road, village and stream to be immersed in. The beauty of flowers blossoming in the mountains. If you love purple, never leave the road to Lung Cu, Ha Giang watching sparkling triangle flower in October and 11. At the same time, travel in Moc Chau is also a mark. Remember the beautiful white flowers.
Are you the one who likes to conquer the heights? Try a trekking trip to the imposing White Mountain Luong Tu – known as the crossroads between heaven and earth. White Tiger Luong Tu has recently become a top target of travelers to explore and conquer. Located at an altitude of 3,045m, Bach Ma Luong Tu is not only known as one of the five highest peaks in Vietnam, but also famous for its majestic and wild nature. Complexity and adventure on the journey to conquer White Wood is not for the weak heart tourists and fear. The interesting thing is not on the destination but on the journey, from the wild nature of Hoang Lien forest to the magic in the majestic mountains. To reach the top of Bach Moc, you have to go through a distance of approximately 30 km of forest road, many steep slopes are challenging for amateur climbers. But the reward is not small for these efforts and adventure, you will not go away from the feeling of surprise to excitement by the view large and fanciful.
Always replenish the water promptly
Since it's a walking tour, your motoring density lasts for hours. At that pace, not only are the muscles becoming tired, but the amount of water in your body is also greatly reduced, due to sweating. If you do not get enough fluid in time, you will fall into a state of exhaustion, and even worse, you may be stunned or faint. Therefore, always carrying spare water bottle in the whole "trekking" is very necessary. It would be better if the water was able to compensate for the swiftness and the amount of water the body lost like Pocari Sweat. Thanks to the water and ion content similar to the amount of water that the body loses, the Pocari Sweat replenishes the water in time, allowing you to quickly load energy, quickly conquer the journey.
About Google TranslateCommunityMobileAbout GooglePrivacy & TermsHelpSend feedback