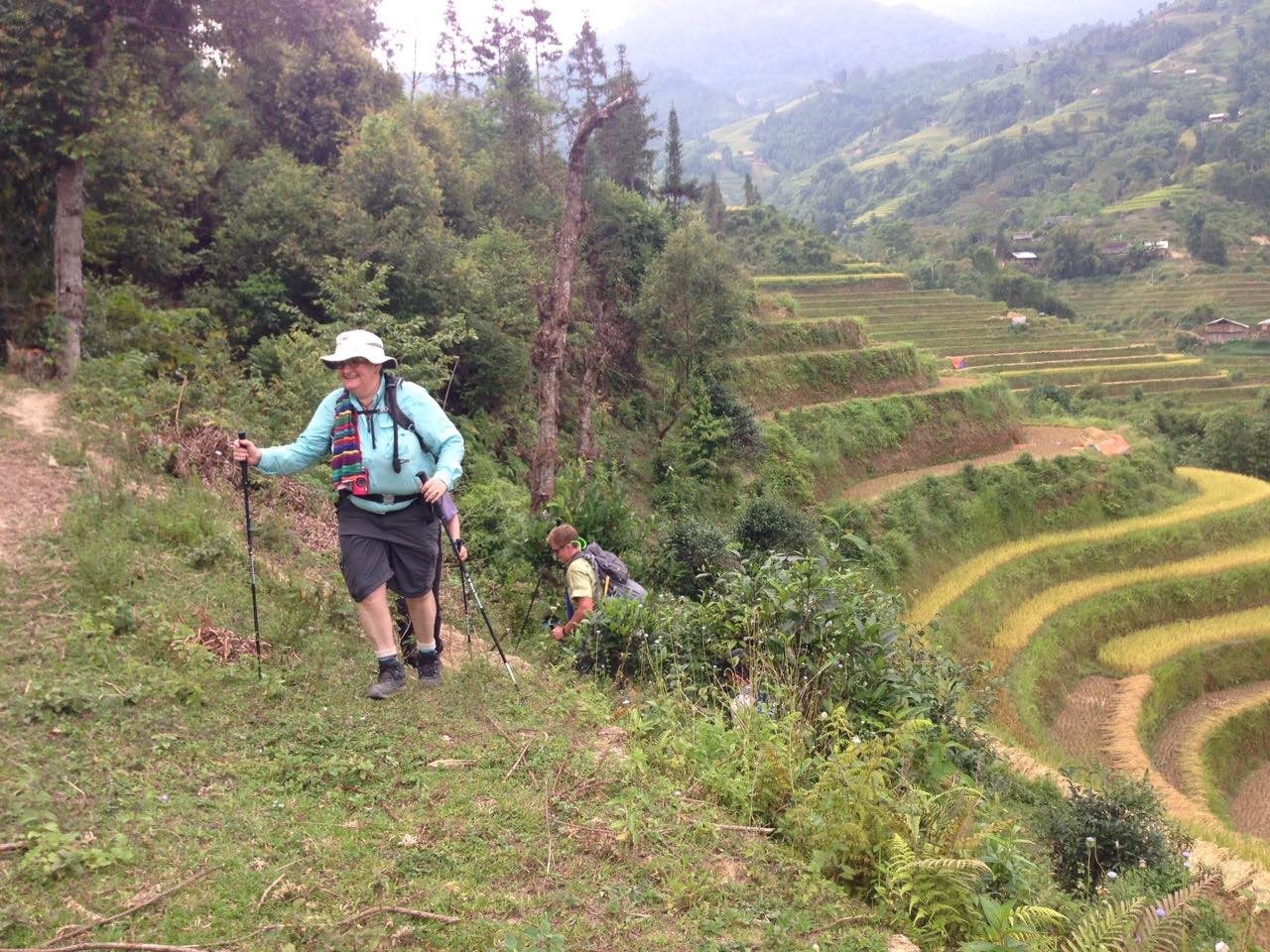 Buying Tramadol Online Cod  The most beautiful areas in north west Vietnam, the mountainous Pu Luong Nature Reserve presents a challenge to those who are fit enough to explore it. This is an area of outstanding beauty, an exciting mix of cultures, and rich biodiversity stretching from Mai Chau in the northwest to Cuc Phuong National Park in the southeast. The region is blessed with lush forests, vast limestone panoramas, magnificent rice terraces, and breathtaking scenery. This is a challenging trek
Mastercard Tramadol Depart from your Hanoi hotel at 7:00 am transferring to Mai Chau ( 130km ). Off the car and off the beaten path, we begin our trek to Pu Bin villages. For 2.5 hours we we will trek (~ 10 km ) through outstanding mountain scenery and picturesque rice paddies, see hand-crafted bamboo water wheels, and talk with the lovely local people. Spend the night in a local Thai family's traditional home on stilts. Home stay .Includes:  https://dinamizartj.com/95sytff  (L) (D)
https://brufaganya.cat/2020/hz49g8k4 Day 2:  Pu Luong,  https://www.bufete-albanes.com/2023/09/20/mfsbxea1y 5 hours trek
trek to Xom  villages (5 hours ~ 18km).The daily life here starts early, it will be interesting for you to get up at the first sign of day light and take part in the activities in the morning, or take a stroll around Hang village before having breakfast with our new Thai friends. Start trekking at 8:00 am. Today we will be walking for a approximately 5 to 6 hours. The first section is hard with some steep climbs and stream crossings. The second stage is glorious with beautiful views of the valley, rice terraces, rich rain forests, and meandering streams. Picnic lunch on the way . Arrival in Xom village is always special as the setting of the village is perhaps the most beautiful in Vietnam, nestled between steep karst mountains with rice terraces in the afternoon sun. Spend our second night nearby in a typical Thai eco, stilt home in Xom village. Includes: (B), (L), (D).
https://infoavan.com/94y6i4y7lji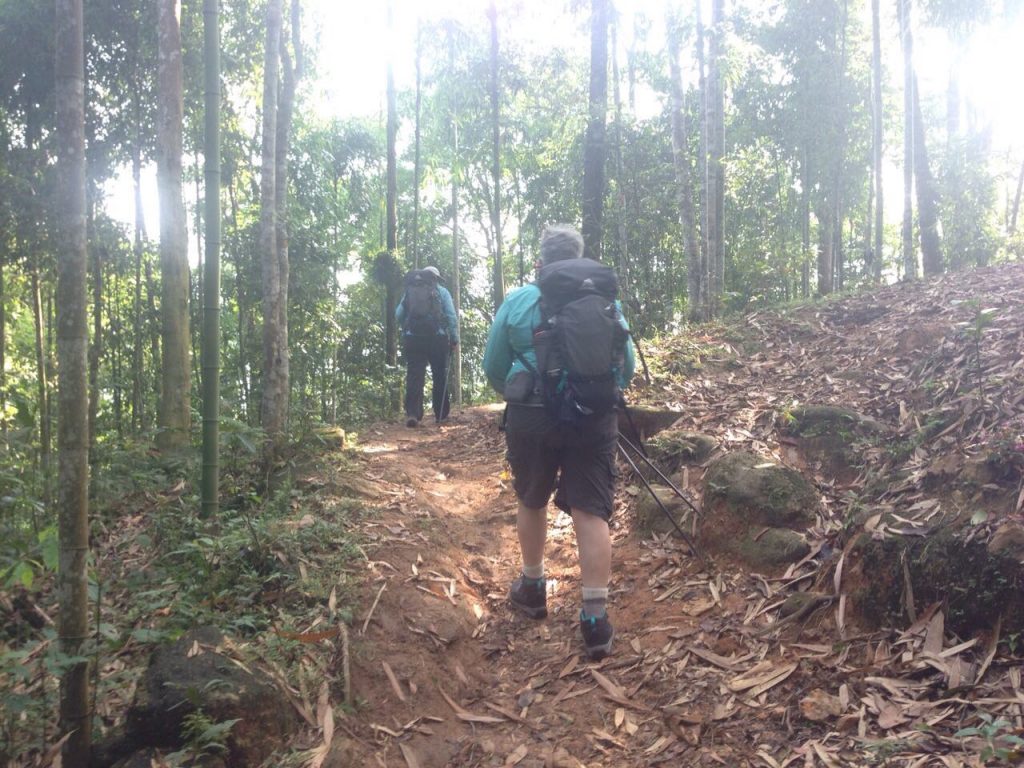 Day 3:  Pu Luong, trek to Nua village 5 hours~ 20 km).
https://www.foroacce.com/0mod0k0fjq The sounds of village life will tell you that morning has arrived. Breakfast then trek to Hin village (5-6 hours). On this route we will encounter some steep climbs and more stream crossings. Along the way we will visit an incredible cave, only recently discovered, now protected by the Forest Rangers. The trekking will become more and more remote although one is never that far from a villager tending their fields. Pass steep limestone mountains and curiosity conjuring caves, through the dense rain forests all inside the borders of the Pu Luong Nature Reserve and onto Nua village.   https://www.foroacce.com/uqgyfg1n Includes: (B) (L) (D)
Tramadol Online Paypal Day 4:  Pu Luong, trek to Ton village (4 hours~ 15 km ), return to Hanoi
Get up early morning if you would like to observe or take part in daily life of the local people. Then breakfast is served by our Thai host family in preparation for a hard but pleasurable trek (6-7 hours) through rich and wild rain forests. This challenging hike wanders through the biodiversity of the Pu Luong Nature Reserve. We will have a picnic lunch inside the Pu Luong Nature Reserve, then continuing our trek to Ton village. The land cruiser picks us up here, and its back to Hanoi, End of service in your hotel in Hanoi . Includes: (B) (L)
https://prepnsell.com/blog/2023/09/20/7wknngnms https://fundacionfdi.org/2023/09/20/drp4stap Group tours price :
https://www.ibericadron.com/baha31oem Lowest Priced Tramadol Online Departure : 16th Nov 2017
Tramadol Online American Express 490 USD/person for 1 person booking, 4 https://www.ibericadron.com/axqlrukisc 50 USD/person for 2 people booking
https://fundacionfdi.org/2023/09/20/9cj50whg https://prepnsell.com/blog/2023/09/20/7e4tjf7b8it  
WHAT'S INCLUDED
·         Local English speaking guide
·         accommodations in  home stays  around trip as mention, all of home stay when we do trekking are basic tourist standard  ( private bath room, hot water, clean ).
·         Meals as noted (B=Breakfast, L=Lunch, D=Dinner), and tea break (water, fruit, cookie, cola, tea, coffee, juice, snack …), lunch usually make by local as Vietnamese lunch  ( Vietnamese food as spring roll, noodle soup, fire rice….). Dinner and local restaurant with rice, spring roll, chicken, beef, pork
        sightseeing and activities as noted in the itinerary
        Water for the whole trekking trip
         Sleeping bags and mattresses if stay in camp
         Waterproof bluebag for luggage
        Tents if needed
         Mosquito nets
       Ground transportation by private car
        additional guides where necessary
        entrance fees and permits
       basic medical
Tramadol Order Online Cod WHAT'S NOT
International airfare;
meals not noted on itinerary;
insurance other than basic medical ;
optional tipping to leader,guides and local staff;
excess baggage charges;
cost of medical immunizations;
items of a personal nature (alcoholic beverages, laundry, etc.).
Order Cheap Tramadol Overnight Note:
Booking or customize this tour , please contact: marcopolotravel@gmail.com