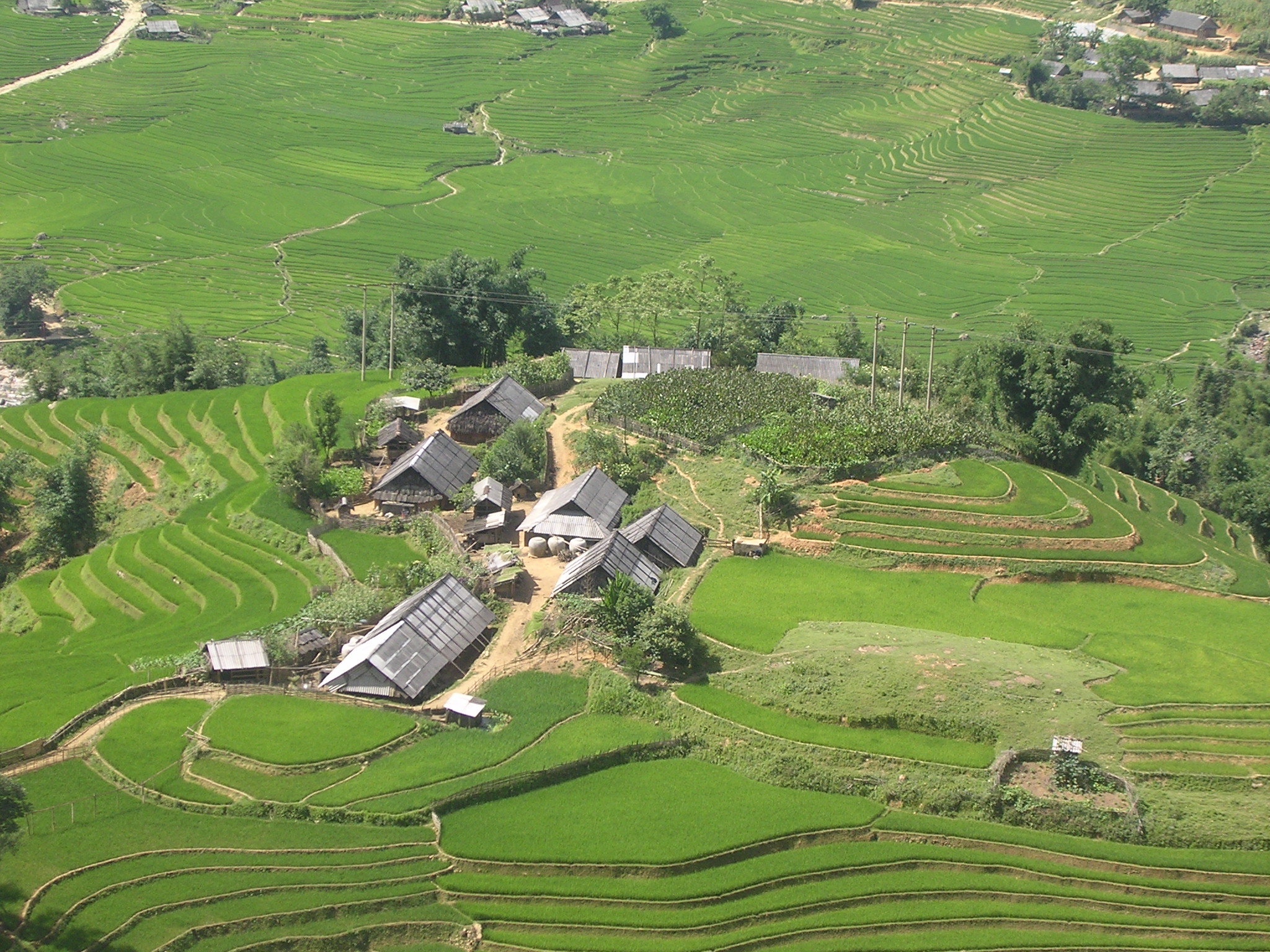 Sapa in Vietnam provides challengers with a varied landscape of forests, mountains and sprawling rice paddies. Bordered by Laos, China and Cambodia, this place has many options for exciting treks. Trekking in  Sapa can take in beautiful cloud topped mountains, remote hill tribe villages, dense jungles and pine forests.
Discover nature and cultural diversity in Order Tramadol Cash On Delivery Sapa, a former French colonial hill retreat in northern https://www.deficitdao.org/2023/09/20/egn30iv3 Vietnam. In this adventure at an elevation of around 1600m, you will explore villages of several ethnic-minority groups. Trek through terraced rice paddies and tropical jungles, and spend one night in an authentic bamboo hut. You won't forget your guide or the villagers you meet along the way!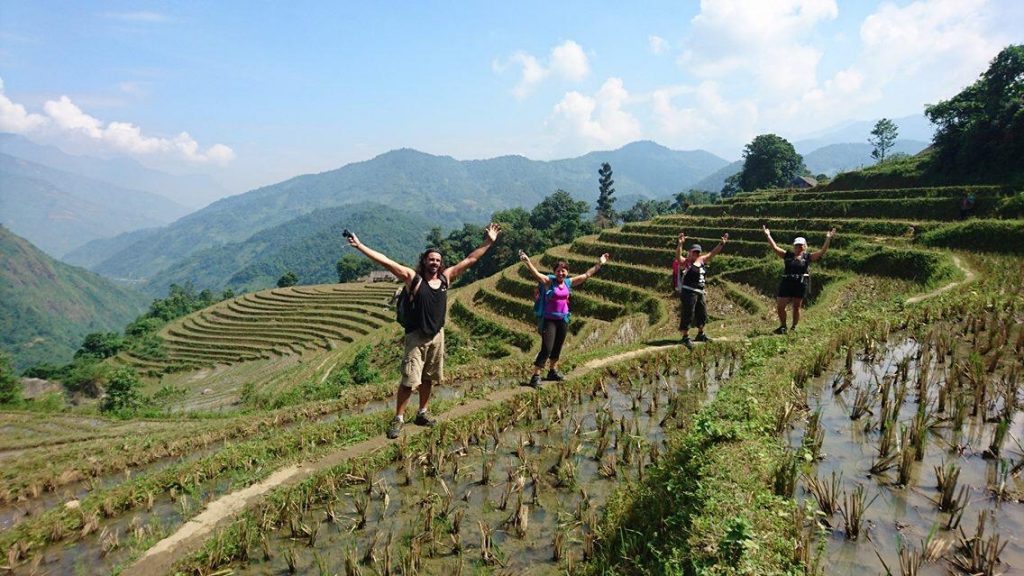 Level of difficulty: Difficult.
" The trekking trip to Sapa was a memorable one. We went on many great walks. Tour guide's knowledge, command of the English language and manner were great. Our driver was also very good. We had full confidence that we were in a safe pair of hands. "
Day1 :   Meet in your hotel in Hanoi arrival pick up transfer to train station, sleep on train.
https://ics-seville.org/73hl8fj43u Day2:  Sapa – SinChai( 8km) (B/L/D)
Arrival Lao cai at 6:00 in the morning , breakafst in local restaurant then transfer to O-Quy- Ho ( 18 km from Sapa town ). then begin trekking down the valley to the Muong Hoa River and from here to the Black H'mong village of Sin Chai . Accommodation is basic but a unique and special experience. Home stay in Sin Chai
Day3: Sin Chai- Y linh Ho  (15km) (B/L/D)
Train arrives Lao Cai railway station aroung 06: 00. Pick up and transfer to Sapa town. Relax for a while at local restaurant then begin trekking down the valley to the Muong Hoa River and from here to the Black H'mong village Lao Chai San, Lao Chai. We then continue to Ta Van village to visit Zay people. We'll stay overnight with a local family in Y Linh Ho
Accommodation is basic but a unique and special experience.
Approx.: 0,5 hour driving/ 7 hours trekking/ 1 hour lunch.
https://brufaganya.cat/2020/w69ttoq Day4:  Y Linh Ho Village – Seomity Village Cheap Tramadol Online Uk (B/L/D)
Today's trek will be mostly uphill until lunchtime in a beautiful part of Hoang Lien National Park. On the way, we have many opportunities to enjoy valley views. After a couple of hours of hiking, we stop at a nice spot for lunch. The trek will be softer in the afternoon. But the scenery becomes even more beautiful. We pass by Seomity village of Black Hmong minority before we arrive in a campsite, which locates nearby a river outside the village. While porters put up tents and cook dinner, we can take a walk to stretch the legs.
Trekking:   5 hrs, Accommodation: Camping
Day5 : https://prepnsell.com/blog/2023/09/20/8jkjsrl4 Seomity Village – Den Thang Village – Ta Trung Ho Village https://www.ibct-global.com/msfeb6ar (B/L/D)
The trek today takes us through beautiful rice paddies and over old suspension bridges. We will trek on small trail sneaking through rainforest. We arrive in Den Thang village of Black H'mong by noon. Here we stop for lunch either nearby a river or in a local school according to the weather. After lunch, the trek will becomes tough on tinny footpath going up and down, which requires a lot of concentration. We will reach to Ta Trung Ho village of Red Dao minority where we spend the night in local house. Both the valley and the village have just received few foreign visitors. The night will be even more interesting when we are in the wonderful hospitable atmosphere of the Red Dao ethnic group.
Trekking:   7 hrs ,Accommodation:  Home-stay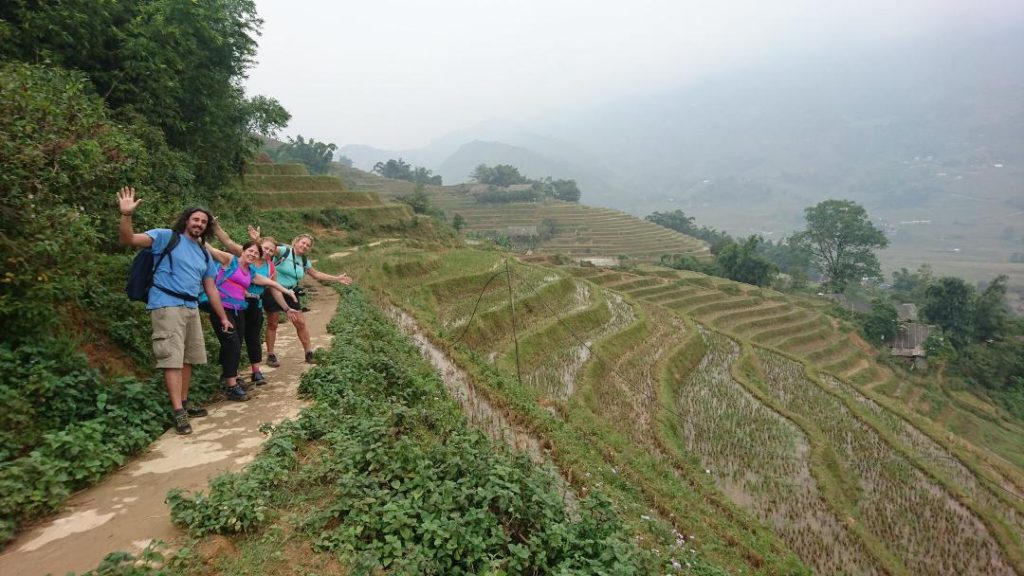 Order Tramadol Australia Day6: Order Tramadol Cod Ta Trung Ho – Nam Toong – My Son – Thanh Phu (B/L/D)
You are now at the fringe of the rain forest by the Hoang Lien Son mountain range. Fansipan, the highest peak in Indochina with its 3143 m, is located in this mountain range. You will start the trek today by ascending to Nam Toong village of Red Dao minority. Here your lunch will be prepared in a local school.
After lunchtime, you descend to the valley where locates My Son village of Xa Pho minority, one of the smallest groups ethnic in Northern Vietnam. From there you take a short walk to Thanh Phu village of Tay minority. Here you spend the night in traditional house of the Tay. You can take a walk to explore local daily life while your dinner will be served with Vietnamese dishes.
Trekking: 7 hrs, Accommodation: Home-stay
https://fundacionfdi.org/2023/09/20/ca5ku53 Day7 : Thanh Phu – Nam Cum – Sin Chai (B/L/D)
Today's trek will be relatively short and soft. Once leaving Thanh Phu, you follow the trekking route built in the bottom of the valley, which offers the best view to the surrounding mountains. You stop at a nice spot for lunch. After lunchtime, you continue the walk toward Sin Chai village of Red Dao minority where the night will be spent in Red Dao family.
Trekking: 3.5 hrs, Accommodation:  Home-stay
Meals: Breakfast, Lunch, Dinner
Day8:Sin Chai – Nam Ket – Ben Den – VuLinh (B/L/D)
You wake up for an early breakfast and repack your luggage for the long trek heading toward Lao Cai. Once you leave Sin Chai, the trip takes you into a fabulously mountainous area, the most remote part of Sapa. En route you meet children curious eyes as you are very first tourists passing by. Red Dao ethnic minority inhabits the entire area. You will enjoy the fresh of bamboo forest and jungle until you make a stop at Nam Ket for lunch.
After lunch, your trek will be mostly downhill. After about half an hour, you will have a opportunity to enjoy one of the most beautiful view of days over a green valley lying along the Red River. You eventually arrive in Ta Thang village of Tay minority. Here you will be transferred by car to Vu Linh.
Approx: 7.5 hours walking/ 1-hour lunch.
Day 9:Vul Linh- Hanoi:(B/L/D)
Morning transfer back to Hanoi.Check in hotel, free time visit Hanoi.
Overnight in Hanoi .
Price:
+ 995USD/person for group 6-8 people
+ 1,125USD/person for group 4-5 people
+ 1,245USD/person for group 2 people
Inclusions:
All accommodation at base camp and home stay, hotel as mention
Meals as mentioned (B= Breakfast, L= Lunch, D= Dinner)
English speaking guide, sightseeing fees and permits, H'mong Hill tribe  porter
Tours and transfers as mentioned by private air-conditioned vehicle
Train tickets Hanoi-LaoCai-Hanoi ( soft sleeper , 4 beds/cabin )
Ten , sleep bag, sleep pad ( good quality from THE NORTH FACE )
Exclusions:
Visa to Vietnam, departure airport taxes
• Personal travel & medical insurance, all personal & daily expenses
• Gratuities and tips for drivers and guides, things not mentioned in the program
important:
All itineraries are subject to change without prior notice.
What to bring: Suitable walking shoes, raincoats, jackets, torch, insect repellent and sunscreen
Important:
All itineraries are subject to change without prior notice.
Note:
We working and keep reservation from clients in internet by email
 We may not always have cruise , tours, holidays, travel available at certain time. Please contact us as early as you can.
All bookings must be paid deposit 50 USD/person for a cruise, 100 USD for tour before start your trip.
Deposit will be pay by paypal.
Booking or customize this tour , please contact:  marcopolotravel@gmail.com