Na Hang trek and bike and travel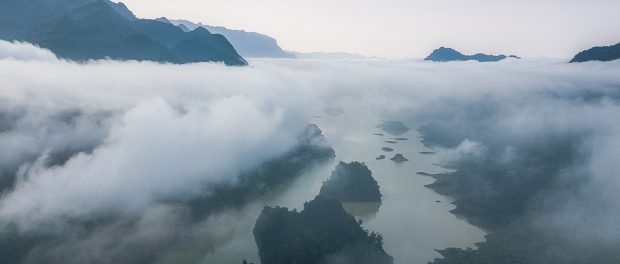 Na Hang is an upland district of Tuyen Quang, with great potential for the development of tourism economy. With an area of ​​more than 8,000 hectares, Na Hang ecological lake connects waterways from Na Hang town with 8 communes of zone C of the district and communes of Lam Binh district; connecting with Ba Be National scenic area of ​​Bac Kan province. In addition to the famous scenic spots, temples and pagodas such as Pac Ta and Pac Vang temples have also been restored and restored to partly meet the demand for sightseeing, enjoying the sights and spiritual tourism of tourists. Traveling to Na Hang, you can also immerse yourself in unique festivals, imbued with the national cultural identity of the locality.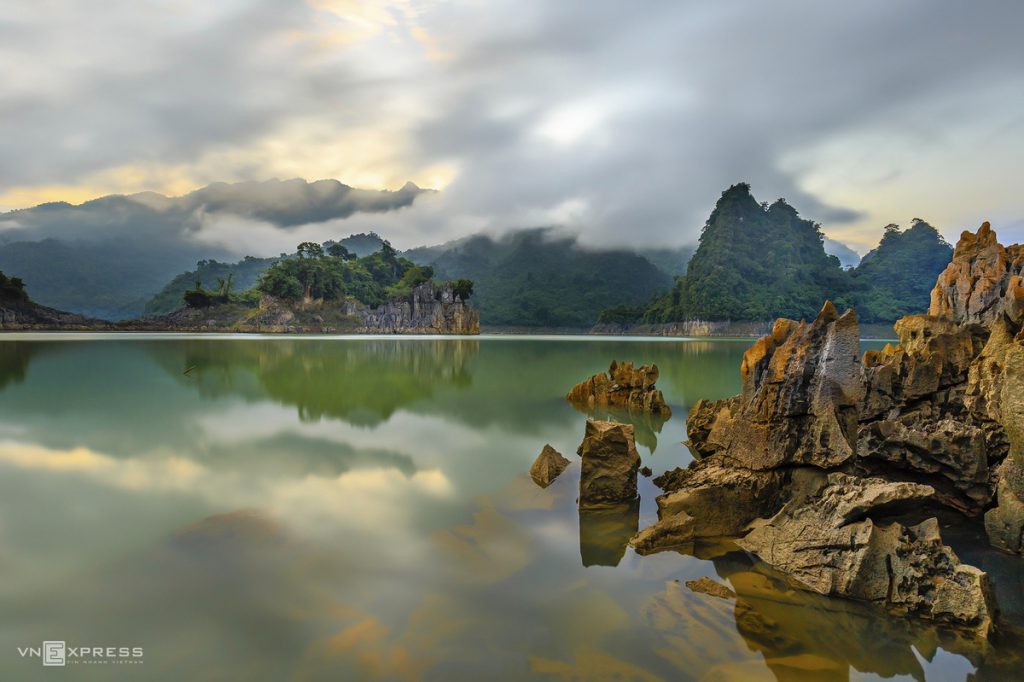 As a highland district in Tuyen Quang province, more than 100km from the center of Tuyen Quang city, Na Hang is famous for its rich natural scenery with many magnificent and fanciful landscapes. Under the arrangement of the hand of the creator, this place has become one of the biggest tourist potentials in the beautiful land of Tuyen Quang. Na Hang is rich with a unique culture of 12 ethnic groups. Each ethnic group has its own culture, creating a vivid cultural picture, captivating so many people. Considered as an ancient land, where every river, stream, forest, mountain is associated with fascinating legends, the name Na Hang has long been an extremely famous place. attracting tourists to Tuyen Quang tourism.
Na Hang in the Tay ethnic language means "last field". Na Hang has green rice fields interspersed with limestone mountains, primitive forests, especially mountains on the lake, creating a charming landscape, like a prominent fairy painting in the midst of a great green. fresh. Referring to Na Hang, perhaps it is impossible not to mention Na Hang Lake, a place dubbed "Ha Long on land" by Tuyen Quang
On the lake bed, Na Hang appears with a quiet, serene look, a wonderful combination of mountains, rivers, and clouds. The lake's surface is calm, always as clear as a mirror in the shadow of the mountain. The lake bed is the convergence of two rivers Gam and Nang River, surrounded by 99 mountains. Each mountain has a different shape, all imprinted on the blue sky, mixed with the deep blue water, making visitors amazed at the magic of nature.
When to travel to Na Hang?
Na Hang is located in a tropical monsoon climate with cold winters. Summer is from April to September, the climate is hot, humid and rainy. Winter is from October to March of the following year, the air is cold, dry with little rain, and a lot of local salt fog. Basically, except for the rest of the storm in the North, Na Hang tourism every season, every season, Na Hang brings its own beauty, no season is like any other season.
The beginning of the year (after the Lunar New Year) is usually the season of the festival, coming to Na Hang this range, you can freely participate in the festival of the people here. This season, all kinds of forest digging also bloom throughout the high mountains in the North, Na Hang is probably a little bit.
From May to September is the rainy season so the lake water rises, streams and waterfalls are also more water, so the scenery will be more beautiful. However, avoid the occasion of storms and storms around July-August (you can go, but keep a close eye on the weather).
Winter from November to January will be drier, but up to this highland is quite cold, so you need to pay attention to wear warm enough to not affect your health.
If you want to visit the terraced fields, remember to visit Na Hang during the ripe rice season. Depending on each year, there will be different milestones but usually around September of the calendar.